Happy All Saints Day!
(AKA Dia de los Muertos)
Halloween was yesterday–what a fun day! When I was a kid, I loved this special day to dress up, go to Fall Festivals, go trick-or-treating with friends, and eat lots of goodies…the typical stuff. And it's still fun today.
But as I've stepped into the world of adulthood with fear and trembling (ha), I've come to learn of an ancient holiday that is quickly becoming one of my new favorites, All Saints Day (or Dia de Muertos).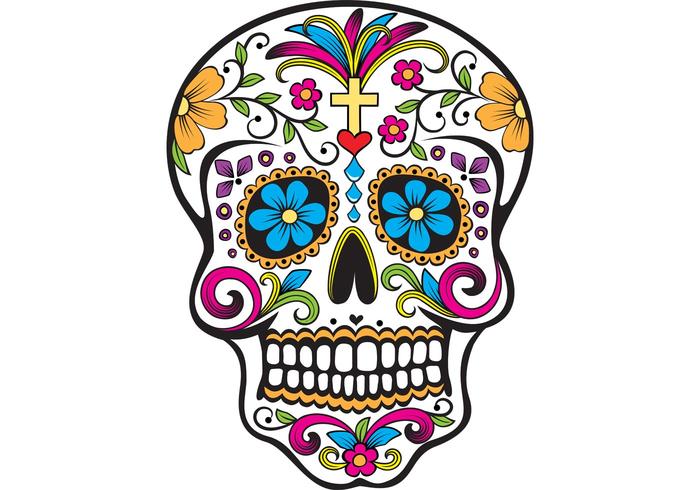 You might conjure up images of unfamiliar sugar skulls and skeletons with colorful costumes dancing in Mexico's street parades each year. It is most recognized by Catholics and now has wider appeal. You can even find sugar skull makeup kits and crafts at our neighborhood craft stores.
This holiday is so much more.
It's the day we get to remember the incredible people that have come into our lives and shaped who we are, those folks who have died but whose legacy lives on…within each of us. We get to *PAUSE* and thank God for these "saints" who taught us life lessons, showed us how to tie our shoes or drive a car, the people who helped us through life-altering decisions and glad and sad days alike.
We worship God by honoring those people.
My prayer today is that each of you has a person like this. A person who has died, but who was so important to who you are today that you MISS them. Sure, being sad and experiencing grief is so very difficult; grieving for a beautiful person who loved you unconditionally is a true honor. Being able to take a moment and thank God for loving people in your life…is there anything greater?
Go. Do. Something.
So allow yourself a few moments to do this. And then GO DO SOMETHING in their honor.  Maybe watch that loved one's favorite TV show or go play golf or another activity that you shared together. Today, I will eat cake. My grandmother Lura's favorite dessert was pineapple upside down cake, and everyone in my family knows this.
She taught and shared so much with me (even her 5′ 3″ stature!), and today is one of the days I get to miss her and honor her. She was the face of Jesus to me, if Jesus was blonde and blue-eyed and had a Mississippi accent (all of which he did not, I am certain).
Today…I will eat this cake, and I will thank God for her.
Even in our grief, there is joy.
In the New Testament of the Bible, in the book of James, chapter 1, verses 2-4, it reads, "Count it all joy when you encounter various trials, knowing that the testing of your faith produces patience. Let patience have its perfect work, so that you may be perfect, complete and lacking in nothing." See? Joy.
Who is your person?
Maybe you honor one person this year, maybe it's a handful of saints. Whoever you honor, remember to thank God for your personal saints. Remember that you're pretty darn special, and a lot of love and time were poured into making the person you woke up as this morning.
You are so very loved. Happy day.
~Laurel
---

THIS SUNDAY, November 4…
All Saints Sunday & Guest Preacher Shane McNary, CBF Field Personnel (Missionary) in Vazec, Slovakia
Older Elementary class has a new curriculum this Sunday, going through the NEW TESTAMENT stories this year.
Youth class is discussing, "How can God be "three-in-one?" Learning about the Trinity.
1st Slovakia 2019 Mission Team Meeting after BFGs!
YOUTH MISSION FUNDRAISER: Holiday Nuts Sales pre-order forms due!
SUNDAY, NOVEMBER 25 – ADVENT EAT-VENT! 
Lunch, activities, cookie decorating, mission project (reverse Advent calendars), Chrismon ornament-making
ALL are welcome, ALL ages!