Ever been a stranger in a strange land?
Think of a time when you walked in a room and knew NO ONE. Suddenly, a friendly person warmly greeted you and included you in the group, instantly putting you at ease.
What. A. Lifesaver.
If you and I welcome strangers, are they really strangers any more? (I don't mean *stranger danger*, kids, because that's a real thing to be aware of.)
It is SO EASY to notice a new person at school/work/church/airplane/anywhere you feel comfortable….and NOT welcome them in. We get nervous, feel intimidated, get busy, just don't want to bother, hope someone else will be welcoming, et cetera.
But it goes against how we were Created.
You see, when you and I do NOT welcome someone in or go out of our way to talk to a person who is new or a bit of an outsider, we are actually becoming an outsider ourselves. We are creating "[Your name], Party of 1," an ultra closed club that is so exclusive that you or I are the only ones worthy of being a member.
P.S. That is one lame club.
When we pile up all of those missed opportunities to be friendly and kind to others, we create a mountain of regrets and a hill full of fear/anxiety that we get to carry wherever we go. And that is so awful! No one should carry around that kind of a burden.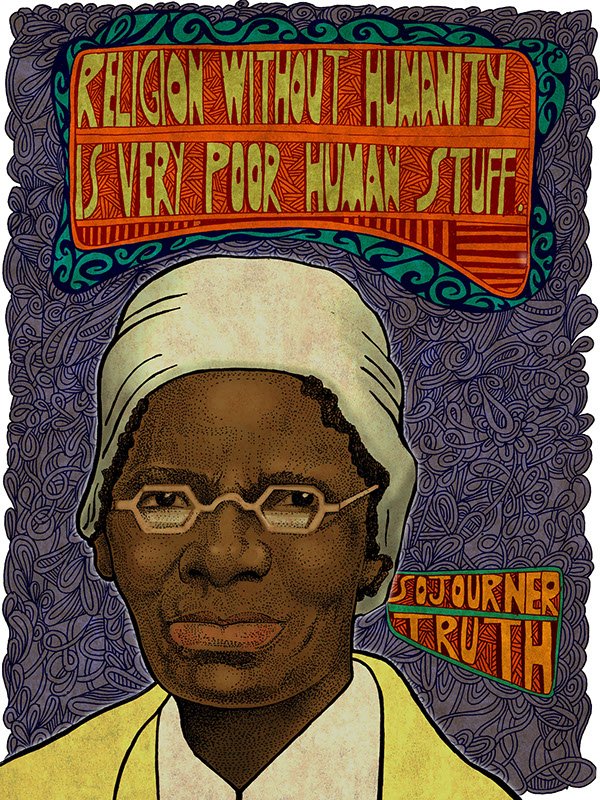 A stranger, or "sojourner," is literally someone who resides somewhere for a temporary amount of time. When we ignore or turn away from opportunities to welcome the stranger into our fold of community, acceptance and love, we are essentially shoving them on to a new place. We are speaking with our actions, "Sojourner, you have no home here. Go away."
I think Jesus even heard those words sometimes.
If that doesn't hurt your heart and make you pause, we need to talk. Most people mean well, we do our best. And no one deserves to be home-less.
Sojourner Truth knew all about this. As a slave to five different masters, she finally escaped carrying her infant daughter, Sophie. She used her voice to advocate for oppressed African Americans, women and African American women.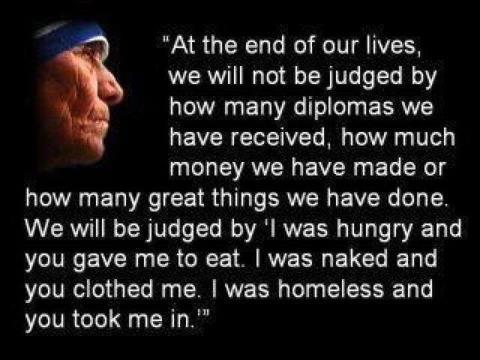 ---
SAVE THE DATE:
All-Church Retreat September 6-8, 2019 at Heartland Retreat Center

Come Sunday to hear about the exciting things planned for our 2nd annual All-Church Retreat! 
Have a great week! God loves you; pass it on.
~Laurel