The waiting is the hardest part
Every day you see one more card
You take it on faith, you take it to the heart
The waiting is the hardest part…
Tom Petty isn't wrong. Actually, this song pops into my head any time I'm in a WAITING period of life.
What are you waiting for?
Medical tests to come back clear
School to be over (& summer to begin!)
Life to slow down a bit
Life to speed up a bit
We're all waiting for something to happen. Little things, big things and everything in between.
What if, instead of waiting for things, we WAITED ON THINGS? (Stay with me, it'll make sense.)
Since we are all waiting for things to happen, seasons to change, or people to make decisions, what if we took a servant's approach?
Mary Magdalene knew Jesus was not going to be physically with her community forever, so she knelt down and annointed Jesus' feet with very special, expensive perfume made of nard. She waited on Jesus, while she also waited for the next thing to happen.
Jesus served his most beloved friends in the Upper Room, sharing a meal and breaking bread together. He poured wine and savored each moment with this group. Jesus waited on his 12 disciples that night while he also waited for the upcoming betrayal, arrest, trial, denial, sentencing and crucifixion. Even with all of Jesus' inner turmoil and impending torture, he still took the time to relish a few hours of dinner and time with his treasured disciples.
And the apostle Paul certainly mastered the concept of "waiting on" (serving) while "waiting for," considering how much of his ministry was done in prison! My favorite one-page book of the Bible, Philemon, was written by Paul to his co-worker and dear friend, Philemon, while behind bars in Ephesus or Rome. Paul sends him love, encouragement and a "compliment sandwich" to forgive and free Onesimus the slave. Paul equated Onesimus to the level of importance as his master, Philemon, bold words that Paul serves up as a risk-taking carrier of the Gospel.
These are just three examples of MANY when people serve (wait on) others while they anticipate (wait for) things in their life to take place.
Serve Here while you Stand By: What Lent is All About
What are you waiting for? Name one thing.
What is one way you can serve another while you are waiting?
Yes, it's a different concept when we're already feeling bogged down with our own feelings of
impatience, uncertainty, longing and fear. And this is what Lent is all about. We see the purple around church and remember the same purple of Advent. We are all waiting, anticipating.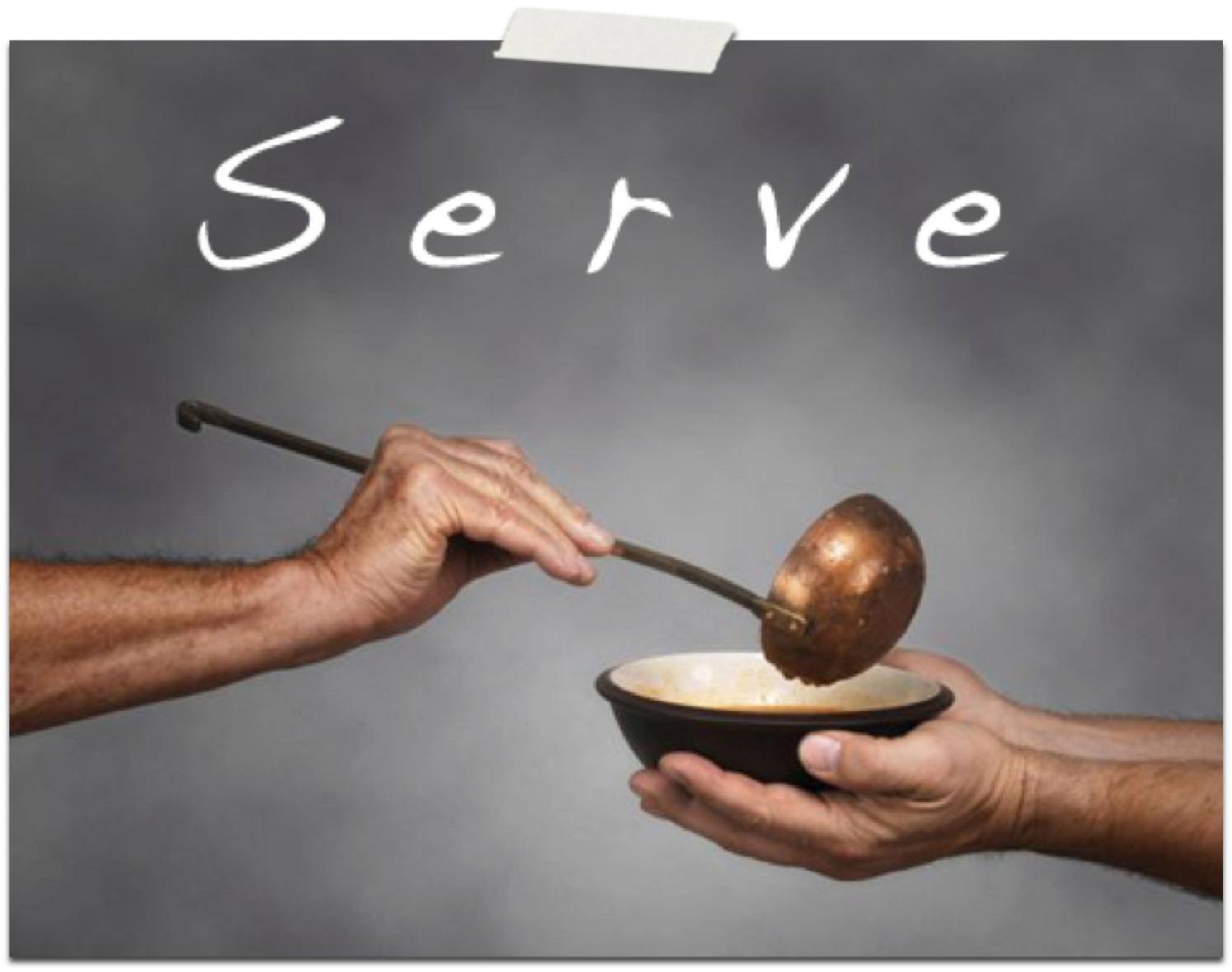 The difference with Lent, versus Advent, is that this is an opportunity to shake off the scales and "dead stuff" that need to be removed from our lives. Then, we are able to serve and share the true power of Christ's eternal love and hope for all. Whew, how freeing! We can serve while we wait! Try this a couple of times this week. Share with a trusted friend (or me) how you feel serving while you stand by. = )
Coming Up:


Answer: Game Night at Holmeswood from 6:00-8:00pm.
Question: Where will you be this Saturday night?
Saturday, April 13:
All Ages GAME NIGHT from 6:00-8:00pm. Games: Mingo (mingling bingo), KC Group Jeopardy and Balloon Volleyball. (optional Pizza, $2); RSVP to Laurel by 4/10.

Saturday, April 20: Easter Egg Hunt from 1:00-2:30pm; ages 0-12. Friends are welcome!
Heartland Day Camp (VBS) ~ July 8-12
Register for camp here: https://www.heartlandcamps.org/holmeswood-baptist
Have a great week! Remember you are God's beloved. And, while you are waiting for _____, let us all serve God and each other.
~Laurel