How's your bridge?
Do you have a favorite season? You know–Football, Baseball, Basketball or Soccer? Ha, okay, sports aren't everything, but there's something special about looking forward to a change in the weather, or the end of one thing and the beginning of another. (And, sorry, but baseball season is simply the best, ha.)
For communities across the country, late May will be the END OF AN ERA. I hate to be dramatic, but it's like bridging ceremonies in Scouts or other places. When one chapter of life ends, a new phase begins. High school seniors and other schools' graduates are being lifted up as we collectively celebrate their childhood, their education, and their future endeavors in the wonder-full, wide world. What once was, is no longer. And what is to come will bring newness.
This time is a huge, churning river of emotions – sad, happy, scared, excited, nervous, confused, overwhelmed, bored, angry, antsy, etc. And it's all a part of the transition, the bridge from one place to another. And, like God said in Genesis, it is very, very Good.
Depending on who's counting, Kansas City has 13 or so bridges, from the industrial to the pedestrian.
Each of these bridges are visual reminders that our city it is an amazing home for people making changes in their lives.
On any day with clear or stormy weather, you can peer out at one of the many bridges and see the beauty of transition.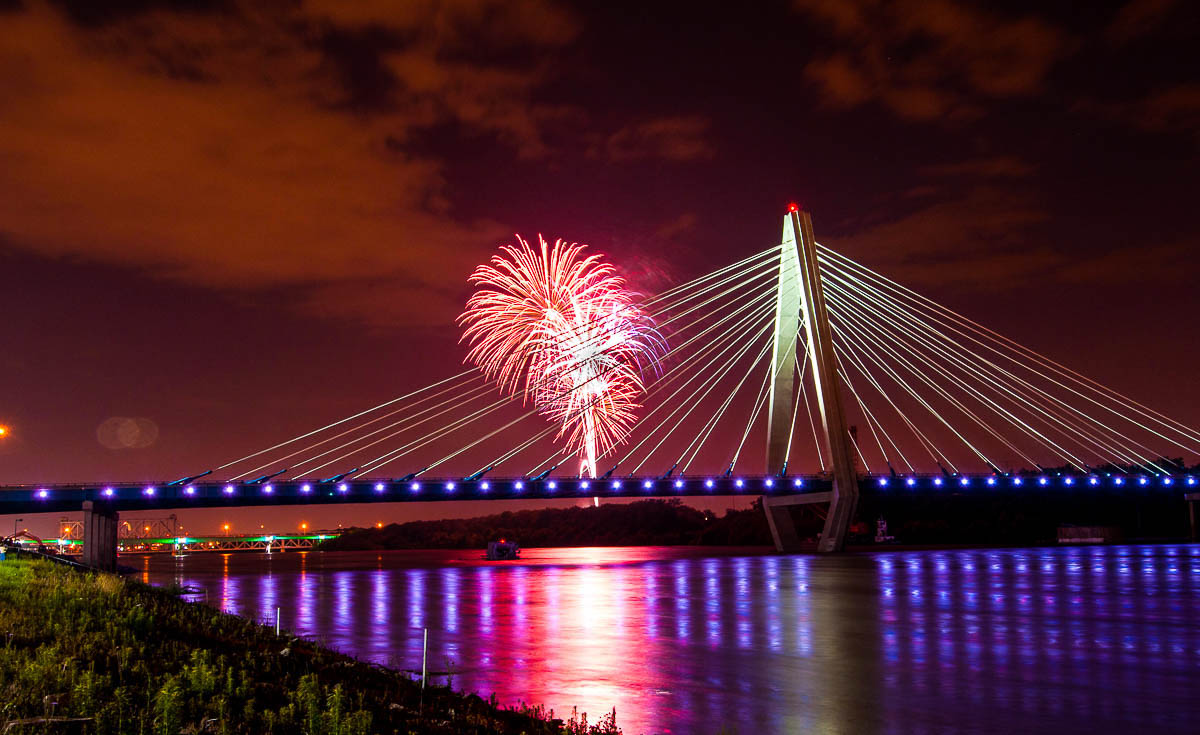 Our faith in God is like a bridge, carrying us through to the other side.
Sometimes we have to repair that bridge and lift up our bond with God (like The 31st Street Bridge, which is getting new expansion joints).
Sometimes we have to totally change the way we look at God (like those going back to the drawing board to re-design the future pedestrian bridge between River Market and Berkley Riverfront Park.).
And, every once in a while, we might have to totally tear down the whole thing in order to rebuild a stronger, more trusting friendship with God (like The Baltimore Avenue Bridge downtown that is being torn down THIS WEEKEND and being replaced). 
So, how's your bridge? How's your current relationship with God right now?
Which Kansas City bridge represents your relationship with God? (Don't forget the town of kansas bridge near river market that has too many fun places to visit on either side. That's a lively, trendy lunch date with God!) Think about it.
So, as you think about how your own bridge with God is, remember that it is a journey and a process. If you're scared of heights or just don't know what to think about God and life and COVID right now, well, it's okay. One step in front of the other, and we will continue to move across our beautiful life bridges.
---
COMING UP:
Spring Clean-Up Day at Church! **Postponed to Saturday, May 22 from 9:00am to Noon.** (We originally scheduled for the 15th, but the weather had other plans. See you next week, weather permitting!)
Sign up to volunteer for Heartland Camp or register your camper(s)! It will be such a fun time together, with the theme of BLESSED, referring to Jesus' message of blessing to the Peacemakers in Matthew 5:9, the Beatitudes. https://holmeswoodfam.org/heartland/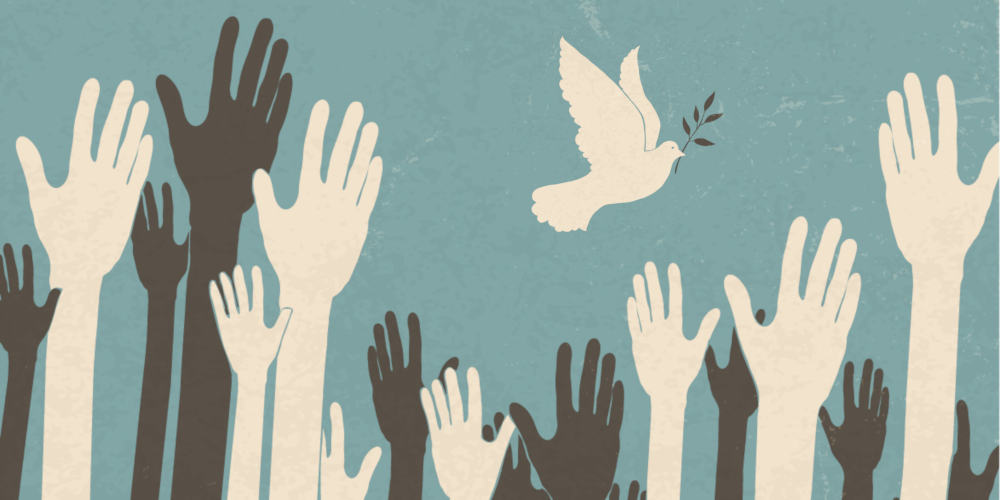 Have the BEST weekend, albeit rainy and Springlike. I plan on some gardening and a puzzle of Bridges, ha.
Be the Bridge!
~Laurel