Note: TODAY is the last day to sign up for Sabbath in the Suburbs (this Saturday from 10-11:30 am for families)! Call, text or email Laurel (me) to sign your family up. Thanks!
Have you ever felt stuck? Maybe you had to make a difficult decision, or you were tired of something taking up time in your life? Maybe you were hoping for a change?
At one time or another, we all feel stuck (even Winnie the Pooh). How we choose to process our feelings and handle our situation makes all of the difference! My dog Sam is a Jack Russell and Dachshund mix; he is small and the world is very big, but that doesn't stop him from figuring out how to do things in life…he just has to be creative sometimes and show determination! Here is a Jack Russell who shows his own solution to "feeling stuck…"
https://youtube.com/shorts/fLtbHUbbe7M?feature=share
What do you think? See how we went through the problem? Take some time to think about how you can walk through your own puzzle and get UNstuck, heh. You can do it–with help!
Has Peter Pan or any pirate-themed story ever been thrilling for you? As a youth, when I first read Acts 27, sometimes entitled "The Shipwreck," I was fascinated by this adventure-filled scenario. The soldiers cast off the anchors, loosening the ropes that held the oars. They were going to sneak off to a bay connected to the mysterious land ahead and swim to the beach. In verse 41, we find out they have struck a reef in a wind storm, and the ship was run aground; the bow was STUCK and immovable! The soldiers had planned to kill all of their prisoners on board so they couldn't escape, but the centurion wanted to spare Paul, so they decided to allow any who could swim to jump overboard first and swim to shore. Those who couldn't swim were pulled on floating planks and other materials, ensuring all were brought to safety and dry land. Exciting stuff…with a happy ending…sort of.
See? Even Paul was stuck on occasion. Well, Paul was arrested and imprisoned and stuck in difficult conversations quite regularly, so perhaps he is the "King of Sticky." Ha, who knows?
We all get stuck sometimes. Sometimes we just need another person to help us creatively work around our "stuckness." We need to *Pause* and take a deep breath, then look around and gain some perspective. Over some time, we can figure out how to "get unstuck," whether physically or metaphorically. [Of course, if your stuck situation is harmful or endangers you, do not wait to get out quickly and safely; there are many great professional people who help with this every day.] So…how are you feeling stuck? What are some steps you can take to work toward a solution? Each day is a new opportunity to work on this.
God's mercies are new every morning; great is Your faithfulness! -Lamentations 3:22-23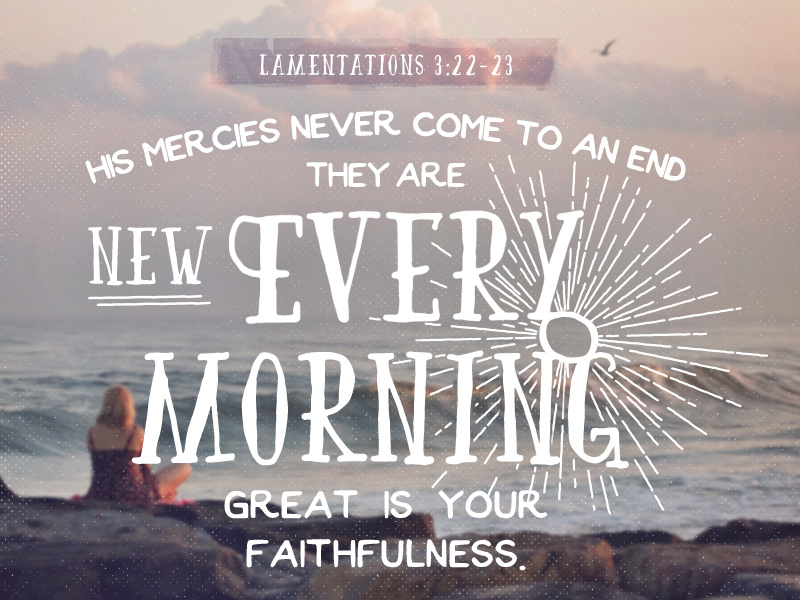 Prayer: God, remain present with us when we are feeling "stuck." When things do not seem to be going our way, or when we feel like there is more to this life, guide our steps to freedom and your new mercies. Offer us your strength and determination to see this journey through. In Your Name of Love we pray, Amen.
Happy Week!
~Laurel
---
***today is the Last day to sign up for Sabbath in the suburbs!
9/18 Monthly Family Event: Sabbath in the Suburbs
10:00 am–11:30 am Families are invited to discover ways to share Sabbath and faith AT HOME. These practical tips and activities are meaningful, do-able and can be worked into your busy family routine. Join in with your family to see how we can discover God in all sorts of ways! There will be a few take-home tools to use for years to come. Please RSVP to Laurel Cluthe by September 15. Guests are welcome.
TICKETS NOW AVAILABLE FOR OCT 3 FAULKNER'S RANCH PUMPKIN PATCH! FIRST COME, FIRST SERVED. $5 EACH.–SEE LAUREL FOR TICKETS.