Hello! How are you?
October 11 is one of those days that makes me squirm in my seat. Wanna know why?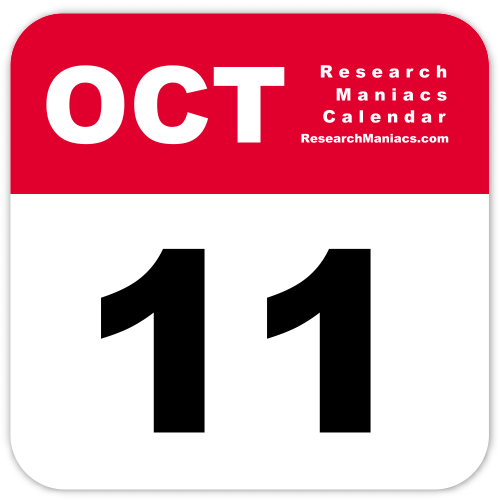 First of all, it is FULL of US holidays! It's a lot to take in:

Second, emotions are high when individuals in or affected by these groups are being lifted up (which includes some of the most oppressed groups of people in our country–Indigenous peoples, female-identifying children, LGBTQIA+ community, groups who continue to be negatively affected by Christopher Columbus' claims and subsequent abuses of power). Like, really high. There are individuals who wait all year to mark this day, as not only a reminder of what they have experienced in their life to get to this place, but also because many beloved who have come and gone are also remembered on this day.
So, lastly, I squirm…because, as a White woman born and raised in a country with oppressive systems soaked into the sheetrock of our homes, people with productive power labeling me as the norm and the privileged and most others as, well, "the others," I benefit from a day like today not being remembered. The other 364 days of the year are mine (White people), so why can't we just get back to our regularly scheduled life? Well, that life hurts people. So I squirm. And that's really very good. Let those of us receiving privilege from simply being born take a step (or many steps) back and be quiet for once, listen carefully and pay attention. And may those who find safe haven on a day like today, those who find respite and belonging and feel proud of who they are…may you take your day, your year and your life. That is my prayer…on a day not about me, heh.
An Invitation to Squirm and Celebrate
TODAY, let us all come together and feel a little (or a lot) uncomfortable. Let us stand in the awkward that the transgender youth knows all too well, with bathrooms and classroom rosters and parents' beloved nicknames no longer welcoming them in as they now identify. Let us lean into the confusing parts of a world that has never rolled out the red carpet for you simply because of the color of your skin, the gender you identify closest to, and the personhood that you truly are; we work for change.
All I know is that God made you. And God made purple mountains so majestic, oceans wide with a whole world of slimy and squirming creatures that, somehow in the dark depths of that water, they all live together in a weird harmony. If the fish and the water fowl can squirm and survive, so can you and I. We can live in discomfort, for this is the space we listen more carefully and grow with other's guidance and example. For locked doors to many, we work in communities to create keys. And this is the holy space where people get to be who God is making them to be! (Don't we want that for everyone?)
Whether or not we realize it, each of us is connected to someone from the LGBTQIA community. Yes, the acronym is confusing and evolving. And yet, I think of the individuals who came to me, shaking or crying, boldly telling me their story, "coming out" to their pastor, their friend, their family member. It has happened on mission trips and in pews, in the quiet of my office and in the loud setting of a crowded restaurant. We have laughed at the funny parts and ugly cried at the deeply painful and confusing parts of your cherished story. And something remains the same–the boldness and determination of God's child shine through. Somehow, they have trusted me with a very deep, slow rising conclusion of who they are and how they identify in this world.
Just as a two-year-old adds a new bead to a string and exclaims, "I did it!" over and over again, we Christians have the big, big opportunity to cheer on our beloved and those who have entrusted such personal truths with us. In these coming out conversations, vulnerability shows its true strength, and we must step up and reveal our true divine love (that's the love that comes from God). Wherever you are on your journey of understanding or beliefs surrounding LGBTQIA people/identities/"lifestyles," we must do better. We must love better. We must listen better. Sort of reminds me of that oh so controvercial Bible verse Micah 6:8…you know, the one on 1 out of 3 church mission trip t-shirts in churches around the US (hear my sarcasm?). We can do this…God has shown us how.
---
Coming Up:
Sunday, November 14 at 11:30 am – Giving Thanks Meal – scan QR code for details and to RSVP
Happy week!
~Laurel