Coming Up: Dec 5 Christmas Movie Singalong – RSVP for pizza; Dec 11 OP Arboretum Luminary Walk – purchase tix from Laurel
Most all of us have had moments when we offer something and the recipient takes more than we plan. This week's blog includes a very special Advent message from the McDaniel Family, based on Miriam & Hayden's interaction. Let's learn from these little ones today; and thank you, Erin, for submitting this great lesson! You can find more wonderful Advent devotionals (including Miriam & Hayden's artwork) in this year's Holmeswood Advent Devotional Guide. Pick up a printed copy at church or enjoy it digitally here: . Be sure and share it with your loved ones, too!
Finding Christ in Our Giving Away: An Advent Lesson
Miriam, Age 4y: "Mom, I'm sharing my crackers with Hayden."
Mom: "That's very kind."
5 minutes later
Miriam: "Mom, Hayden should just take 1 cracker, but she is taking too many!"
Mom: "Sometimes that happens when you share with others; they take more than you wanted them to."
We often think of Christmas as a time of giving, but we like to be in control of when we give, how much we give, and when we're done giving. We are called to share and give of ourselves and our blessings, but sometimes others take more than we wanted to give. Perhaps this Christmas we can remind ourselves to give more sacrificially than ever. When someone asks for more or takes more than we wanted to give, Christ can be found in the giving away.
---
December
Nov 30 Family Ministry Team Meeting 1st Thursdays – 6:00 pm in person (room S201) or on Zoom (see email or Laurel for details)
12/4 (Saturday) at 5:00 pm – Christmas Caroling for our Beloved Holmeswood Friends!
Children and their families invited to join adult BFG 5.1 for caroling at 6-8 homes of Holmeswood members, some homebound. Contact Shirley Hall (Preschool BFG co-leader) for details.
12/5 Second Sunday of Advent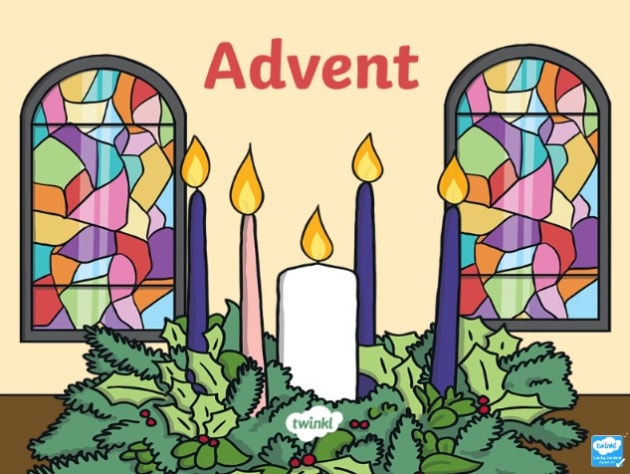 9:00 am BFGs (Bible Fellowship Groups – small groups)

Preschool in Grey Kids Hallway; Jeanine Williamson and Shirley Hall, leading
Elementary in Grey Kids Hallway; Lora Lau & Rotating Leader
Youth in Youth Room (Act. Bldg); John Ussery & Rotating Leader

10:15 am Worship – Communion
5:00 pm Christmas Movie Night! – all-church event hosted by Family Ministry! RSVP to Laurel (by text or email) by Dec 1, so we have plenty of food. Pizza, movie, snacks and a sing-along; ALL AGES WELCOME!
12/11 (Saturday) – Luminary Walk at the Overland Park Arboretum~pick up your tickets from Laurel; price: pay what you can (retail price: $15 for ages 3+). We have limited tickets, so please pick yours up on Sundays or when the church office is open (Mon-Fri). Thanks!
12/12 Third Sunday of Advent
9:00 am BFGs (Bible Fellowship Groups – small groups)

Preschool in Grey Kids Hallway; Jeanine Williamson and Shirley Hall, leading
Elementary in Grey Kids Hallway; Lora Lau & Rotating Leader
Youth in Youth Room (Act. Bldg); John Ussery & Rotating Leader

10:15 am Worship