What is HOME for you?
I realized recently that I have moved 12 times since graduating high school…a dozen times! That might not be a lot for a military family or other trade. And over these years, I have (had to) redefine what home means.
Naturally, I take great refuge in my abode…comfortable couch, sentimental art and photos of loved ones on the walls, even a colorful and inviting Welcome mat at the front door. It is a place to relax and a space to support the rest of my life outside of these four walls. Yet, is the physical structure, the places where we lay our heads really our home?
My favorite G.O.A.T. S.O.A.T. (Songwriter Of All Time) is Ellis Paul. He has a book called "Notes from the Road," which sits next to my favorite Bible in my office. Ellis mentions one chapter of being on tour and staying in a bed and breakfast in Fredricksburg, Virginia. He decides to do a simple writing exercise one morning where he takes on the persona (and perspective) of an object, any object, and writes from their voice. So he writes as La Vista Plantation, his "home" for those few days, for about half an hour. And this old building made of brick and wood, plaster and antiques, took on a life of its own in those tiny 30 minutes. It begins with, "I was raised up brick by brick by Black hands in the year of our Lord, 1837, by 30 slaves and a handful of white men working for plantation owner Edward Jenkins…"
Each of us has a story, and each item has a story. It is the collection of people, creatures, places
and even objects that often really define what is home. Our definition of home is personal and private, yet it is also functional and concrete. I have the luxury of sharing as much (or little) of my home with you, just as many of us with privilege do. We can open our doors and share what we like, cover and close what we don't. This is NOT the case for someone experiencing houselessness; when many experiences in life have brought a child of God to a place of camping or living in their car, strong walls of barriers are built up. They are too high to climb on our own, and so we need the encouragement and help of others and systems that build us up. Ironically, you can be without four walls and still feel like the walls are closing in.
Most recently, we have had a 3-week series at church on "Won't You Be My Neighbor?" We heard from accidental and intentional experts, people with passion and position to make change on insurmountably big issues in our communities. It is incredible to hear of passion projects and then be invited to be a part of the good change, the way to help others. And perhaps that call to help is a room in our homes. While we have the kitchen and the living room, maybe that extra bedroom or that hallway is the space in our lives and in our hearts when we reach out to be the good we hope to see in this world.
This week, push your heart to open a bit more to other people. Name the biases, excuses or time-fillers that are keeping you from writing your passion project into your life, even if only 30 minutes at a time. Take on the persona of home for someone else. While you might not physically be a shelter, you can certainly extend your humanity to someone else. We ALL need this.
We can ALL be home.
God, in this space of uncertainty and crowded minds, let us make space for the comfort of home. Let us lean into the prospect of being home to others, just as we need home in each other. Remind us over and over that you are Home, a safe haven for every person. Amen.
~Laurel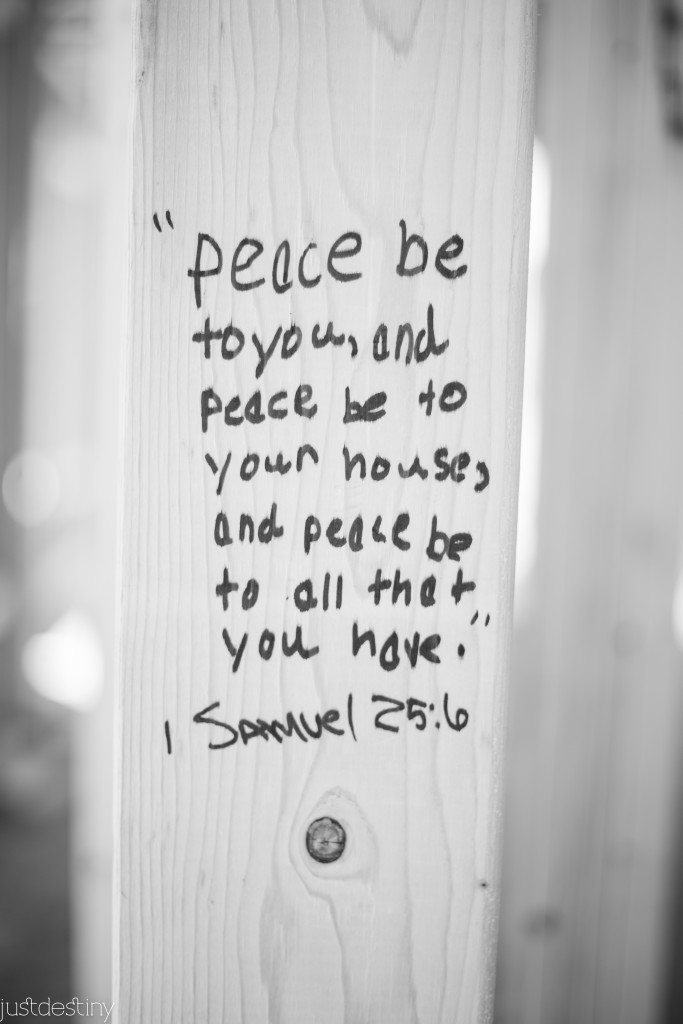 P.S. Your Valentine's care boxes were a hit. I have a stack of thank you notes from our recipients, which is something we never expect. Gratitude abounds, bounces back and grows on and on.