Conversation Starters with your Kids/Teens – A Monthly Guide
How To Talk to Your Kids/Youth about School Shootings and other gun violence
Some tips from Rev. Lee Ritchie, a Children's Minister at a sister CBF church (Ardmore Baptist in NC)
Never lie to your child: You want to answer all their questions truthfully so that they know they can trust you and come to you for all the important conversations in their life. That being said, depending on your child's age and maturity they may not be ready for all the details.
Should I talk to my child about this or not? Tough question! The answer is multi-layered:

If your child already knows about it, YES! Please don't avoid talking about something traumatic that your child already knows about. Also, your child could have misinformation that might even be scarier than the truth. You want your child to hear from you about the things of this world and how you as a Christ-follower respond.
If your child hears things at school or on the news or overhears you (or relatives) talking with others about it, YES! (See above)
If your child doesn't know about it, maybe. That one is up to you. I know we all are horrified that this happens at all and now that it has happened in our community. We want to shelter our children from all of the heartbreak of this world. But know that Jesus shines light and love into these hard places even as we parent. Remember God made us to have compassion and empathy for one another and hard conversations like this grow empathy in our children…empathy helps us look and act like Jesus.

Share with your child details in bite-sized pieces they can begin to process: I know I've already said this, but your child's age and maturity play into it.
Consider the details of the incident (each piece) and see what can make sense to your child. (Ex. Someone was hurt, someone died, someone was shot, a student was killed, a student shot another student.) All of these details matter, but some may or may not be right for your child.
Talk about your thoughts and feelings: Your child can sense your feelings and if you talk about them it can give your child permission to express their feelings.
Make sure to share what you believe:

God made all of us…every person in God's image and every life is precious, both the person who died and the person who took another's life. God's heart is broken when a life is taken.
Jesus lived a life of compassion where he valued every person, those easy to love and those harder to love. He spoke about the Kingdom of God and how we can help it be right here with us through God's love and our love and actions on behalf/for/with our neighbors.
Articles and Other Resources around Gun Violence
The Dougy Center is a national grief center for children with amazing resources, out of Portland, OR; I (Laurel) am connected with and fully trust this organization for sound resources: Talkig With Children About Tragic Events: https://www.dougy.org/resource-articles/talking-with-children-about-tragic-events?fbclid=IwAR1lJq2FOtlgtHBBaXel5KfsLfo36H_qTd40YJ-8TDJHNlXHyc01qHnXgd0
Fred Rogers Institute – Talking with Children about Difficult things in the News https://www.fredrogersinstitute.org/files/resources/7/respondingtodifficultcurrentevents2022.pdf?fbclid=IwAR38n2L5P78bhtXDYv2_5yvg51TR6eH6vT9ZwjzXO4yqlX-c2WSQEbRggvs
https://www.amightygirl.com/what-to-do-news-scares-you?fbclid=IwAR3hR3hKNuQQagEO4GrIJ7PZ5dh1iBv9ZI8v_NE-JoAO4OfOzgMullChwT8
---
Worship Workshop with Pam McDaniel – 3/12/22
Watch Video here:
Download Handout (PDF) here:
As parents and grandparents, you are given the AWE-filled task of nurturing young ones in your care to the best of your abilities. As a church, our responsibility and honor is to partner with you and your family on this life journey. We aim to offer belonging, care, ways to connect, resources and hope for the ups and down of family life. And you can do this! Just as Jesus needed 12 close friends to partner with Him in daily ministry, God created church as a way to support each other; we never ever need to go it alone.
Research shows that a parent/grandparent is the #1 influence on how a child views God and the importance of (or lack of) nurturing their spiritual life; you are the front line face of Jesus for your kids & teens (no pressure!). In saying that, below is a growing list of great resources for parenting, specifically in guiding children through a life of faith.
---
Worship Resources
Antiracism Resources
Each individual and each family have unique collections of stories and experiences that shape who they are and how they approach life, relationships and faith. Below is a short list of the amazing resources available to ensure an equitable life for ALL individuals and families. For many of us, we live every second with the heavy burden of racism in the US; for many of us, we acknowledge the undeserved privilege of not having to think about race and racism 24/7. And, yet, God created each and every one of us to live a "loving justice" kind of life (Micah 6:8). As we develop and strengthen relationships in person, we can also turn to books, articles, movies, podcasts, websites, and other resources to hear from (many previously silenced) voices and to connect with voices who have experienced some of what we live daily. Wherever your family is on this journey, we hope these resources shine light in the dark places and strengthen the bonds of your family and community. We pray we all visualize a God whose love and care is greater than the deep pain, oppression and loss of hope that has plagued many for too long. God invented minds, hearts, hope, healing, and friendship-making. Let us lean into this great blessing and opportunity.
---
The Big 3
Our goal is that, by 18 years old, your child has filled their spiritual toolbox with 3 things:
Spiritual Practices (ways to get closer to God like Bible study skills, prayer practices and other practical resources)
Caring Christians (at least 5 adults in our church -non-family- who have their back and keep in touch with them)
Life Experiences (Holmeswood-sponsored fellowship, missional, learning and sharing life Moments that help form their view of themselves, of God and begin to form their worldview)
When your 18 year olds are sitting in their dorm room or bedroom, we parents and church leaders want to be able to look back and see God's incredible handiwork in how we have partnered together. You've got this, parents! And we're here for you, as you guide, comfort and equip your kids for the adventure that is life.
The following list of resources are backed by sound research and are presented by a variety of experts in child development, mental health, ministry and other areas. We hope you'll check these resources out, remembering that you are not alone on this parenting journey and that there are lots of caring people who have your back. = )
Articles, Blogs, Worksheets
Setting Screentime Boundaries Together – a plan for parents and kids/teens
Request for App (RFA) – an application kids/teens fill out and give to parents
Strategies for Facing Down Online Danger
4 ways to go for grit over grades this year by Brad M. Griffin
5 Ways to Kill Warmth in Your Family (and how to rebuild it) by Dr. Kara Powell
Connecting with college students over break: they're bringing home more than their laundry by Dr. Steve Argue
What teenagers need from us more than (almost) anything else by Dr. Kara Powell
How to talk to your kids about sex (with as little awkwardness as possible) by Dr. Kara Powell
---
Podcasts
Faith in an Anxious World (Fuller Youth Institute) Podcast
---
Apps
The Countdown: There are approximately 936 weeks from the time a child is born until they grow up, graduate, and move on to whatever is next. Since your time with your kids is limited, consider counting down the weeks. Why?When you see how much time you have left, you tend to do more with the time you have now. Because what you do as a parent every week matters more than you think. This awesome app helps every parent do something each week to help move their child toward a deeper faith and a better future.
---
Books for Parents
936 Pennies – This book goes well with the app, Parent Cue. Chock full of resources and ideas to intentionally parent with "936" in mind, you will approach your family's spiritual growth with a fresh set of skills!
Sabbath in the Suburbs – One family's yearlong experiment with Holy Time. This funny, practical guide to sneak moments of holy in the midst of daily calendar chaos is brilliant. Written by a pastor, wife and mom of 3, this book gives your family quick ways to be present with God and each other.
---
The B-I-B-L-E by Age Group
We are regularly asked for Bible and Christian book recommendations, whether for a child, grandchild or for family reading. Here are some of our favorites:
All (or most) Ages

Children of God Storybook Bible – 20 illustrators from around the globe give illustrious visuals to 56 Bible stories, recounted in the voice of Nobel Prize winnder Archbishop Desmond Tutu. This book evokes observations and conversation among children and adults that we've never experienced from another storybook Bible.
Tiny Truths Illustrated Bible – this short book is easily accessible and has great illustrations and verbiage appropriate for small children. Note: like many children's Bibles, it uses a lot of masculine pronouns (He, His, Father, etc.), so be aware of the lack of gender diversity in referring to The Trinity (as older "adult" Bible translations include).
The Jesus Storybook Bible – this book has quickly become a "classic" among churches and homes. Jago's illustrations and Lloyd-Jones' expressive storytelling are simply wonderful.
Thoughts to Make Your Heart Sing – beautiful illustrations by Jago, this is a collection of 101 simple thoughts on faith. Part poetry, part narrative, this inspiring book is enjoyable to be shared or read solo. (Sally Lloyd-Jones & Jago)

Toddler/Preschool
Elementary
Middle School
High School
College
---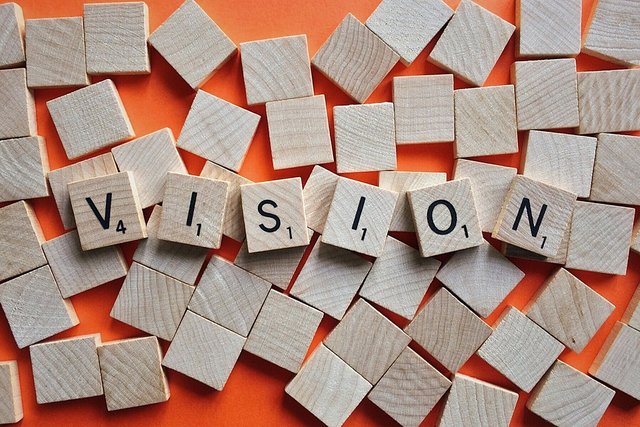 Resources to Learn, Grow and Stay Informed:
A Mighty Girl (https://www.amightygirl.com/) – The world's largest collection of books, toys and movies for smart, confident, and courageous girls.
Anti-Defamation League (https://www.adl.org/) has a myriad of resources around social justice and fair treatment for all. There is a list of children's book topics (each labeled with age ranges).